THE RULES OF DENTAL HYGIENE
Dental prophylaxis
Prophylaxis is defined as "all the means put in place to prevent the occurrence of a disease".
It prevents the appearance of cavities and decay and aims to maintain the results of dental care.
The decay, loosening and loss of teeth that can result are not inevitable. If today, the clinical examination of your mouth reveals a satisfactory state and that your oral condition does not present any symptoms commonly encountered in dentistry, this state of health remains precarious.
The statistics are explicit: only 5% of the population will not experience tooth disease.
In our dental practice, we do everything possible to prevent the onset of caries or periodontal disease (decay) and to stop it from developing and worsening.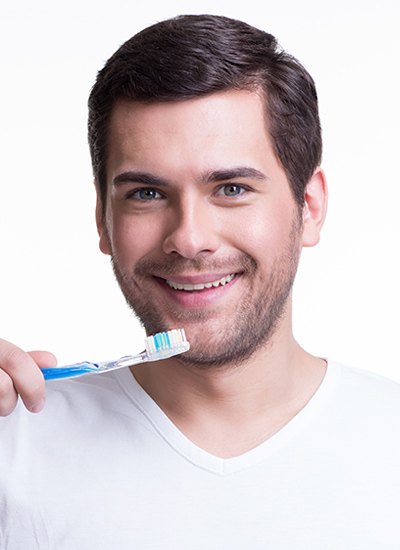 Consequently, a prophylactic follow-up program is proposed to you to avoid the appearance and development of oral bacterial diseases.
Prophylactic care replaces traditional scaling, the results of which are largely insufficient to prevent decay and protect against cavities.